Gorilla Budgeting Features
Gorilla Budgeting is a complete budgeting solution to help you budget and organize any media production.
Whether you are a working professional or an independent filmmaker or a student, Gorilla Budgeting combines power with simplicity. For over 18 years we have been serving filmmakers, and after tens of thousands of users, we think we got it down. Take the quick tour below for an overview of the many features of Gorilla Budgeting.
Gorilla Budgeting has everything you need to budget your production from dozens of templates to get started, simple navigation, up to 4 levels of budgeting, globals , fringes for unions and benefits, tax credits, an accounting and expense tracking module and more.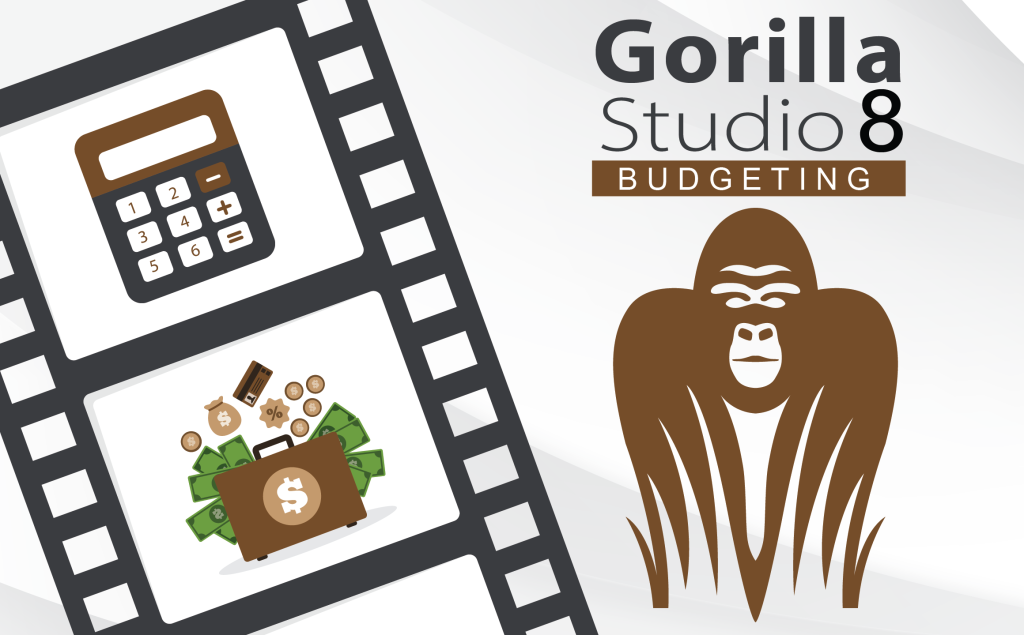 Dozens of samples, templates, and studio forms to choose from.
Enter rates manually or use The Gorilla Ratebook.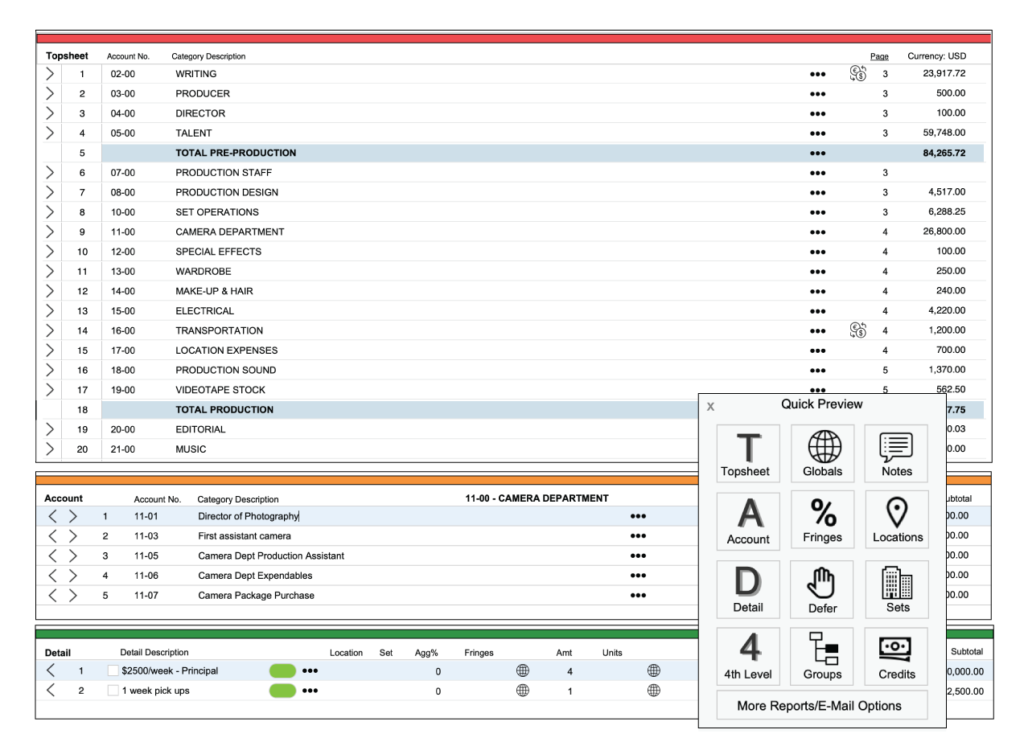 Print your budget in an organized, industry-standard format.
Attach Globals to Rates or Amounts.
Got Globals, Explain Fringes…
Supports Flat Rate and Percentage Fringes.
Credits… sounds like I want some.
Tax incentives supported.
Setup as many conversions tables as needed.
Are we running out of money yet?
Track your expenses against your budget.
What is a Budget Subgroup?
You can group line items from any section of the budget.
All the Unions and Rates you want…
Thousands of industry rates available (separate purchase).
Import Your Cast, Crew, and more…
Integrate with Scheduling
Import Cast, Crew, or Locations from Scheduling.
Watch a short video showing you how easy it is to get started with Gorilla Scheduling.
There are over 50 videos to help you learn Gorilla Scheduling.
Need help with installation or troubleshooting a problem? Here are the most commonly asked questions.